We are looking for a new "Bigfooter" to join the clan. If you want to join an enthusiastic, fun team who are passionate about the profession let us get to know you more!
Full Time Podiatrist
Bigfoot are a leading private practice in Auckland that has a strong ethos around empowerment and growth. We are a close knit group who like to "work hard and play hard". We place a high emphasis on providing world class care to our clients which empowers the team to do better and evolve our management each day. If you are looking for a change and want to grow your career this position would suit you.
A position has become available to work with us "Bigfooters". The role provides an accelerated development pathway with mentorship and a strong administrative team to support your management. The environment is within a multidisciplinary practice alongside other allied medical professionals.
Attributes for the role:
1 year minimum private practice experience
A driven individual who wants to improve to a high standard
Shows initiative and creativity to take ownership of projects
Empathic with good communication skills
Likes to have fun and enjoys working in a Team environment
Please send your interest to – whai@bigfootpodiatry.co.nz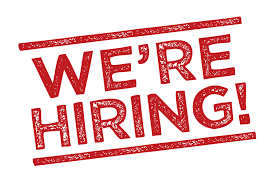 Leave a comment: