Well done to Eric Anderson who just completed 1200km mountain biking in Tibet. Here is a write up of his journey.
Arrived back last weekend in reasonably good shape albeit 5kg lighter!
Fantastic trip, one of life's experiences...it wasn't without effort being quite arduous in physical effort, spartan living conditions combined with the effects of altitude. One of the highlights was spending a night at base camp and waking up to a blue sky day at the foot of Everest. Culturally enlightening the Tibetans are certainly an oppressed race and show it, the Chinese have done a great job of infiltrating Tibet. Are the Tibetans any better off?..... it's anyone's guess in the sense certainly the Chinese have added significant infrastructure but at a cost of the Chinese culture being forced upon the Tibetans but that's what happens when another country takes over another! Biking from Lhasa to Kathmandu is certainly the way to see the country side and rural Tibet 1st hand, a very primitive lifestyle where the sole daily focus is to grow/gather food and keep warm and they can do that all because of an abundance of water. The Tibetans are an incredibly friendly people where violence is against their beliefs, not even allowed to kill the wild dogs that keep you awake every night! 19 riders started with
17 completed, 1 rider broke a leg on day 3 after going over his handle bars and the other (our 3rd Kiwi) contracted a protozoa and had to be evacuated to Kathmandu Hospital on day 4 (he lost just over 20kg and is still recovering!) Our 6 days in Lhasa acclimatising was very worth while as us Kiwis were amongst the 4 out 19 that did not take any altitude medication.
In summary climbing 6 passes over 17,000' (up to 48 switchbacks per pass) and 1200km later it's not for the faint hearted/minded but if you enjoy MTB and do not mind loosing a little weight I can thoroughly recommend the whole experience!
The feet held up very well only giving a little grief on one of the bigger days so a big thanks to your input in helping managing them, I imagine it's only a matter of time and they will be back to normal, maybe a few less miles in the saddle might help!
Anyway Justin appreciate your input it was certainly pivotal in giving me confidence to continue....if you are down in the Waikato give us call and catch up for a beer sometime.......a few pic's attached, I don't mean to bore you with them but you did ask for some!
Eric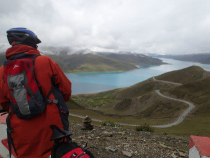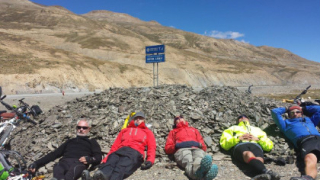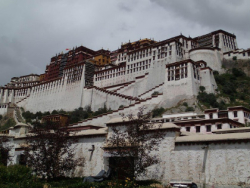 Leave a comment: