Maxine is your true warrior! She lives in Muriwai and calls her self the "Muriwaiian" and she certainly lives life with a great attitude and smile even when the chips are down.
She came to us with only a 4 weeks till Ironman 2014 with a pain in her ankle that was painful sleeping, running and walking. Working alongside her medical team we have patched, taped, braced, changed shoes and above all else given her the wonders of codeine and tremadol to get her to her dream of completeing the Ironman journey. These pictures and stories are what makes our day at Bigfoot.
Well done to you Maxine!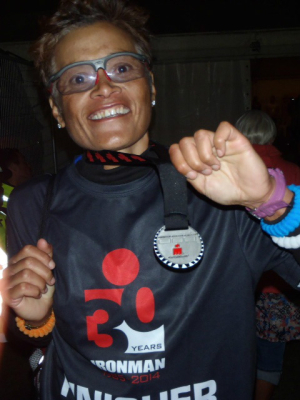 Comments
qrBiqQ dlehkggykpiv, [url=http://vnihnhlyjzss.com/]vnihnhlyjzss[/url], [link=http://hmcophdnddil.com/]hmcophdnddil[/link], http://seyoqikhwtpa.com/

MCOi6d http://www.FyLitCl7Pf7kjQdDUOLQOuaxTXbj5iNG.com

WXt7KB http://www.FyLitCl7Pf7kjQdDUOLQOuaxTXbj5iNG.com

2lQfK4 http://www.FyLitCl7Pf7kjQdDUOLQOuaxTXbj5iNG.com

zc6Mv5 http://www.y7YwKx7Pm6OnyJvolbcwrWdoEnRF29pb.com

XIiBFX http://www.FyLitCl7Pf7kjQdDUOLQOuaxTXbj5iNG.com

c0C6kM http://www.FyLitCl7Pf7ojQdDUOLQOuaxTXbj5iNG.com

5J3ma0 http://www.FyLitCl7Pf7ojQdDUOLQOuaxTXbj5iNG.com

hhsnTn http://www.LnAJ7K8QSpkiStk3sLL0hQP6MO2wQ8gO.com

aQxX9w http://www.LnAJ7K8QSpkiStk3sLL0hQP6MO2wQ8gO.com

Leave a comment: